By Mark Ellis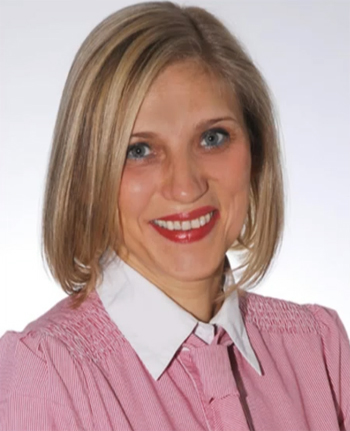 A 47-year-old American schoolteacher was stabbed to death in an upscale mall restroom in Abu Dhabi by a suspect wearing a full black burka with a veiled face, according to Fox News.
The blonde-haired victim was Ibolya Ryan, the mother of 11-year-old twin boys. Ryan, born in Romania, later became an American citizen and was recruited to teach abroad by Footprints Recruiting, a teacher-recruiting firm.
Footprints recruits ESL instructors from the U.S. and other countries and places them in teaching positions in "safe, reputable English institutes and government programs worldwide," according to their website.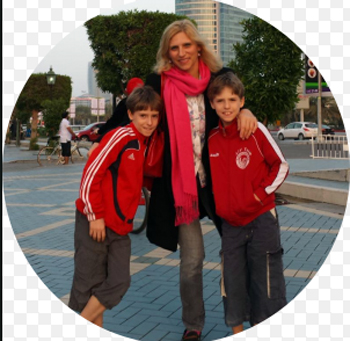 Authorities in Abu Dhabi released video footage of the suspect, who wore a full black veil and authorities said used a knife that was seized by police. A long trail of Ryan's blood is seen on the white marble mall floor leading from the restroom.
The stabbing followed a security warning posted by the U.S. Embassy in Abu Dhabi in late October, which cautioned Americans about "recent anonymous posting on a Jihadist website that encouraged attacks against teachers at American and other international schools in the Middle East.
In the video, the suspect is seen walking into the fashionable Boutiq mall on Reem Island. The suspect grabbed a newspaper and disappeared into a hallway. An hour and a half later, the suspect reappeared and hurried toward an elevator. A woman attempted to impede the suspect before she entered, but retreated. The suspect then swiftly walked out of the mall.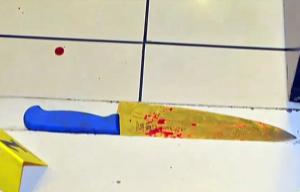 On Thursday, the UAE interior minister announced that police have arrested a female suspect in the killing. Authorities said that after the murder she also left a bomb at the waterfront home of a 46-year-old Egyptian-American doctor, according to Fox News.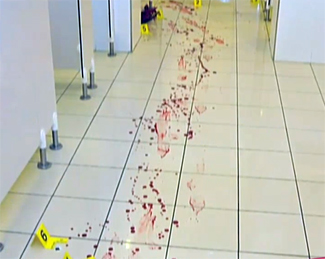 Ryan received training in the U.S. and Europe as a teacher before being assigned to the United Arab Emirates in September 2013. Ryan was divorced from the boys' father, who flew to the UAE to retrieve them, according to Fox.
"I enjoy learning about other cultures, and as a person I enjoy being with others and tend to be an organizer of those around me," Ryan noted on the Footprints website. "Also I have high interest in other languages; one of my goals while here in the UAE is to gain some proficiency in Arabic."
Ryan went on to describe her work in a large school, 35 minutes away from downtown Abu Dhabi. "We are one of the NSM (New School Model) schools and we follow the co-teaching model between the Arabic and English teachers," Ryan stated.
Tragically, she sought to bridge cultural differences. "I wanted to experience the Arab world and experience their culture and daily life.  I am working in a very traditional neighborhood and it is very unique to learn and understand their culture.  My co-teacher is a very special Emirati lady, who made me understand their beliefs and culture.  She just got married and I was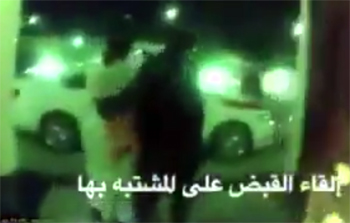 able to witness a traditional Emirati wedding," Ryan wrote on the Footprints website.
"Outside of school I am also meeting people and making friends every day.  Sharing my life and learning about theirs it is an amazing experience, I will take them with me and remember them forever," she wrote.
The UAE is a Western-allied, seven-state federation that includes the ritzy commercial hub of Dubai and the oil-rich capital of Abu Dhabi. It is home to a sizable Western population where foreigners outnumber Emirati citizens.
The country prides itself on being a safe haven in the turbulent Middle East. The UAE is part of the U.S.-led coalition conducting airstrikes against Islamic State fighters in Iraq and Syria.
One response to stories like this might be hatred or fear.  However Christ called us to love our enemies and not live in fear.  Many Muslims are also horrified by these events and are more open to hearing about Jesus than at any other time in history.  Let us honor this woman's life by reaching out in love to our Muslim neighbors and sharing Christ with them.  For a free DVD on the Life of Christ to give a Muslim you know email AllNationsDVDs@pobox.com