By Mark Ellis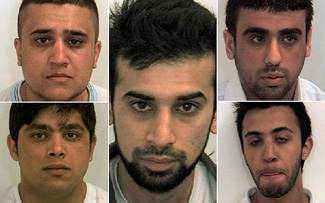 A shocking report released by an independent commission in the UK found that at least 1,400 minors in the town of Rotherham – some as young as 11 – were beaten, raped, and trafficked over a 16-year period by men of Pakistani Muslim heritage.
The vast majority of the victims were young white girls. Some officials in the town turned a blind eye to the sexual abuse, believing social workers were exaggerating the claims, while others worried about being labeled as racist if they spoke out, according to the New York Times.
The report accused officials of ignoring "a politically inconvenient truth" about men of Pakistani heritage grooming vulnerable white girls for sex. The report chronicled the period between 1997 and 2013.
Some children were drenched in gasoline and threatened with being set on fire if they reported their abuse, others were threatened with guns or forced to witness brutally violent rapes and told they would be next if they told their parents.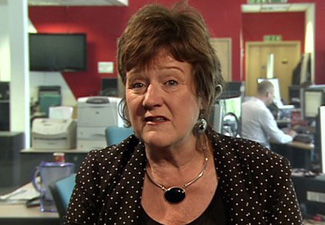 Professor Alexis Jay, the author of the report and a former chief inspector of social work, said the young girls — mostly from disadvantaged backgrounds — were brutalized by groups of men. She said her estimate of 1,400 victims was "conservative."
"They were raped by multiple perpetrators, trafficked to other towns and cities in the north of England, abducted, beaten and intimidated," Jay wrote.
Many of the cases involved "grooming" children over several years with the aid of drugs and alcohol. One child rape victim in the town, known as Emma, told a BBC radio program on August 27th that she slowly developed a relationship with her abusers over several years.
"After being groomed for quite a while, I started going into Rotherham town center, and I was hanging around with grown men," she said. "They started introducing alcohol and soft drugs to me. And then, when I was 13, I was sexually exploited by them."
Emma said she was raped weekly and that the abuse continued until she was 15. After local authorities ignored her parents' allegations, Emma and her family moved away from the area. The report notes that police "regarded many child victims with contempt."
One child victim was raped on multiple occasions before she found the courage to tell her story to the authorities. She had tried to escape, but the perpetrators had broken her brother's legs and smashed the windows of her parents' home as a warning.
When she finally visited the police station, she received a text from her main abuser threatening her 11-year-old sister if she spoke out. As a result of this intimidation, the girl refused to provide a statement.
In more than one-third of the cases, the victims were known by child protection services, but the police and local government officials failed to act. The report heard of two cases where fathers tracked down their daughters and tried to remove them from houses where they were being abused only to be arrested themselves when police were called.
Jahangir Akhtar, the former deputy leader of the Rotherham council, is accused in the report of naiveté and
"ignoring a politically inconvenient truth" by insisting there was not a significant problem of Pakistani-heritage perpetrators targeting young white girls. Police told the inquiry that some influential Pakistani councilors in Rotherham acted as barriers to communication on grooming issues, according to Frontpage magazine.
"The problem began at the top with the same culture of Muslim abuse and Western denial as we see with terrorism," according to Daniel Greenfield with Frontpage.
It was not until 2010 that the first case of child sexual exploitation in Rotherham made it to court. Five men received sentences of four to 11 years for grooming three teenage girls for sex. The men convicted include Zafran Ramzan, Razwan Razaq, Umar Razaq, Adil Hussain, and Mohsin Khan.
Three earlier reports, published from 2002 to 2006, detailed the abuse, and according to Ms. Jay, "could not have been clearer in the description of the situation in Rotherham." But the first one was "effectively suppressed" and the other two "ignored," she said.
Some officials were apparently ordered by their managers to withhold information on the ethnic origin of the abusers, the report said. As a result, no contact was made with local Pakistani leaders for help in identifying gangs that continued to assault and abduct teenagers.
Professor Jay said Rotherham is not the only place in the UK struggling with this issue. In an interview with the BBC she said "demand for this kind of sexual activity with children is on the increase and that is validated across not just the UK but Europe and worldwide. We can't say that Rotherham is any better or worse than other places because the information simply doesn't exist at a national level to tell us that."
Related: Sex abuse whistleblower sent to ethnic diversity training