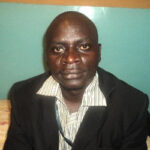 Muslim relatives of a convert from Islam in a village in eastern Uganda last  week tried to poison him to death, the Christian told Morning Star
News.
Hassan Muwanguzi, who lost his wife and job as a schoolteacher
shortly after his conversion in 2003, was hospitalized on March 31 in Mbale after an aunt who called a family gathering in Kadimukoli village, Budaka District, put insecticide in his tea, he said.
"After eating and taking tea, I started feeling stomachache, then I realized that she was the one responsible for it – and I believe she did not do it alone  since they have been hunting for me directly and indirectly, because when I left them and converted to Christianity it pained them so much," Muwanguzi said in an email. "The reason they want to kill me is very clear – it is because of being a convert to Christianity; above all, to them it is like I brought shame by converting, as a [former] sheik. But to God the Almighty Father, this was His plan for me to expand His Kingdom."
A physician who treated him, identified only as Dr. Rashid, told Morning Star News that the substance
Muwanguzi ingested was possibly diazinon, an organic acid used in insecticides, a condition slightly improved under atropine which is the antidote for diazinon.
"When Hassan Muwanguzi was brought in to our clinic, he was not able to take in food, including liquids, as he had vomiting with abdominal cramps," Dr. Rashid said. "He had to be given [intravenous] drips. He looked confused with slurred speech. His vision was getting very poor, and he could not even recognize the friend who brought him in."
Doctors immediately suspected diazinon or other organophosphates used for pest control, he said. "We had to treat him with atropine drugs, which led to his improvement," Dr. Rashid said.
The doctor recommended a more specialized diagnosis at a larger hospital in Kampala, but Muwanguzi, who left the hospital on April 7, said he cannot afford it.
"We left yesterday in the evening hours due to lack of funds for treatment," Muwanguzi said. "I appeal to all brothers and sisters in the Lord to help me and send us some funds so I can I pay the medical bills and also to finish the treatment, because if I fail to continue and finish the treatment, then I may die and my family will perish."
A pastor close to Muwanguzi concurred that he needed further treatment. "He needs to be taken to Mulago National Referral Hospital in Kampala for more diagnosis to ascertain the extent of the poison in his blood,"
said Bishop James Kinyewa.
According to Wikipedia, extended treatment for human ingestion of diazinon is often needed to reverse potential harm, as toxicity may persist for weeks, months or more.
Muwanguzi was invited to a special meeting to discuss family matters at the home of the aunt he accuses
of poisoning him, Maimuna Time. She had mentioned the family needed special prayers for a daughter who was ill, Muwanguzi said.
The meeting was scheduled to start at 5 p.m. but was delayed until about 7 p.m., when three other relatives arrived. At 7:30 p.m. tea was served with bread. Immediately after taking the food, Muwanguzi began feeling slight pains that gradually increased, and he realized he could have been poisoned, he said.
He telephoned Bishop Kinyewa, who advised him that he should leave secretly, as he planned to get a motorcycle to take him to the hospital. "I knew if he were to mention to them that he was getting sick, they would harm him more," Bishop Kinyewa said. At around 8 p.m. Muwanguzi was rushed to Doko Medical Center in Mbale, he said.
Pastor Patrick Stuma of the Church of Uganda, Mbale, agreed that Muwanguzi needed further medical care. "We have managed to raise 1.3 million Uganda shillings ($500 dollars) to cover medical expenses for Muwanguzi, but we need more money to take him to Kampala for more specialized treatment," Stuma told Morning Star News.
Muwanguzi's aunt, Time, denied poisoning him. "He left my house without informing us," she told Morning Star News by phone. "It was after three days that a neighbor informed us that he is sick and admitted in the
hospital."
Following his conversion in his early 20s in 2003, Muwanguzi's family immediately kicked him out of their home, and enraged Muslims beat him, he said. His wife left him that same year, and he lost his job as a teacher at Nankodo Islamic School, near Pallisa.
Even so, he opened a Christian school, Grace International Nursery and Primary School, at Kajoko, Kibuku District, 27 kilometers (16 miles) from Mbale; the area's population of 5,000 people is predominantly Muslim.
Incensed by his boldness, an Islamic teacher, sheikh Hassan Abdalla, in 2011 filed a false charge that Muwanguzi had "defiled" his daughter, a minor. Together with his Muslim countrymen, Abdalla filed a case at the chief magistrate's court in Palissa-Kalaki, and a warrant for Muwanguzi's arrest was issued on April 1, 2011.
Muwanguzi was arrested and released on bail after nearly a month. He said the Muslims filed the false charges because he had opened the Christian school against the wishes of the Muslim majority. More than
a quarter of the school's 235 children came from Muslim homes, with the consent of their Muslim parents, he said.
Area Muslims resorted to witchcraft to try to get him to close down the school, and when that didn't work, they tried to discourage parents from bringing their children to the school, accusing it of converting Muslim children to Christianity by teaching Christian Religious Education, he said.
When his accuser failed to appear in court on multiple occasions, the judge finally found the accusations were false and dropped the case in May 2012, he said.
A few weeks after he was acquitted, the owner of the land denied having sold it to Muwanguzi, and he received a court order to close down the school. In June 2012, his house was burned down.
"During that time I and my family escaped from the house by grace, but if it had not been so, then by now we would be no more," he said. "This attack was mobilized by Muslim sheikhs, imams and family members after
hearing that I had converted to Christianity after studying and completing the university with a degree in Islamic law."
Uganda's constitution and other laws provide for religious freedom, including the right to propagate one's
faith and convert from one faith to another.
Muwanguzi has two children from his previous marriage, and two other children from remarriage. He has
considered leaving the area before, and this latest attack by family members has increased the urgency, he said.
"We live in the same district [as family members], but since I am popular in the whole eastern region of Uganda, which covers almost 14 districts, it is easy for them to get me, but I have been living by grace," he said. "I need to leave this area, but I don't have anywhere to go or the person to lead me out. This is the
reason why we are suffering a lot."
Please pray for Hassan Muwanguz, his family, Christians and the unsaved in Uganda.–Morning Star News