By Mark Ellis —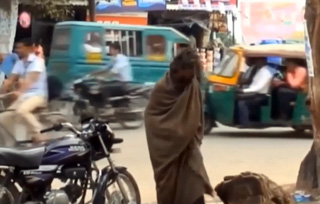 Mentally disturbed, he lived in the streets of Lucknow, India, and responded violently to anyone who attempted to approach him. But God moved one pastor's heart to take him in, and the love of Jesus transformed the man's life.
"When we first met John he was very violent and threw stones at people he met. The local police and two students had to help me bring John to the Mercy Home," says Pastor Paul, who started the outreach to the mentally ill. Mercy Home is a ministry of Empart, which plants churches throughout Asia.
For several months John did not speak to anyone at the facility. He resisted bathing or changing his clothes. His eyes stared ahead of him blankly, according to the staff.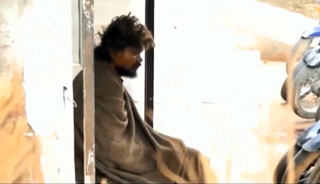 "I was in India when John was brought to our Mercy Home," says Brian Lockhart, president of Empart USA. "John was physically wounded and could only be described as despondent and detached. There was visible anger inside him and he recoiled from any touch, rejecting those trying to love him."
Through minimal bits of information they could obtain, the man seemed to have a troubled upbringing. "John was rejected all his life, never loved, and never cared for. There was only darkness," notes Pastor Paul's wife, Bincy. "John still doesn't remember his past or his family."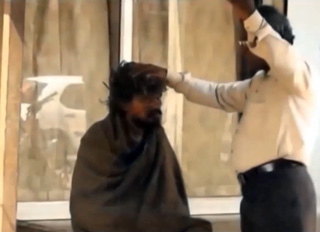 "We prayed for him, cared for him, and loved him, and John began to respond," she says.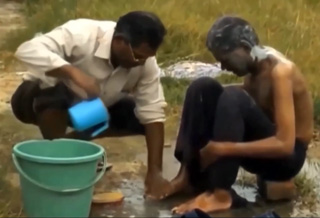 The power of God's Word, the prayers of the saints, and the Holy Spirit began to break down barriers in John's heart and mind.  After several months at Mercy Home, John accepted Jesus Christ as his Savior.
"After his conversion to Christ, he began to absorb the Scripture like a sponge. "He reads and remembers God's Word. He has given his life to Jesus and wants to serve the Kingdom. His restoration is complete," says Bincy.
John is full of gratitude to the Lord and those who loved him. "The Lord has healed me," John says. "I want to thank Pastor Paul for bringing me to Mercy Home. For the first time in my life, someone cares and loves me. I can now see light and hope for the future."
John has established a long-term commitment to the ministry. "Mercy Home has now become his home," Bincy says. "He has now become a leader, caring for others, and learning new things."
"John's story is a wonderful example of God's love in action, how God brings light in the midst of darkness," Brian Lockhart notes. "It is resurrection life that enabled John to overcome the power and control evil had over him. Resurrection life invaded John's body, soul, and spirit making him not only a new creation but the essence of the righteousness of God."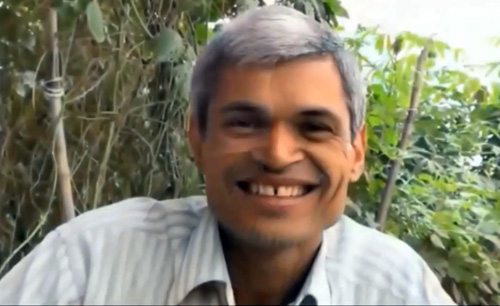 "John's transformed life is a living picture of Romans 16:20 – "The God of peace will soon crush Satan under your feet. The grace of our Lord Jesus be with you."
Pastor Paul and his wife Bincy always shared a desire to reach out to the mentally ill. In a society that spurns the poor, widowed and disabled, Paul knew that there was a lot of stigma attached to mental illness. He says, "Whenever I saw any one with a disturbed state of mind, my heart ached. I cried out to God to open doors for me to help them."
Paul and his wife run the Mercy Home in a rented facility. Paul says he is blessed to be serving a God who cares about the destitute and abandoned, who "builds a home for such people."
"God brought healing to John's mind and body," Bincy says.
If you want to know more about a personal relationship with God, go here