By Mark Ellis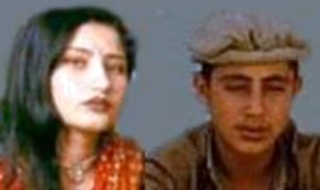 Dr. Mithlai* was brought up in a fanatic Muslim family in the northern province of a Central Asian country. When he was 42 years old, he accepted Jesus Christ as his personal Savior while doing research for his doctorate.
After his conversion from Islam, Dr. Mithlai married a Christian woman and they had four children. His conversion created death threats within his family, so they escaped to another city, where they boldly proclaimed the Gospel.
Many Muslims came to Christ in this area, but the family was attacked, and their seven-year-old son was killed. So they left there for another city and continued their ministry.
Dr. Mithlai helped start At Anycost Jesus Mission in early 2000, which was instrumental in establishing support for underground evangelism in Muslim areas and remains a strong voice for Jesus. He helped train 78 underground missionaries serving in different countries.
His boldness for Christ eventually caught the attention of  local Muslim militants who told the doctor and his family to stop preaching and demanded they convert back to Islam. Despite threats of violence, he continued preaching and reaching out to the lost. He and his family refused to give in to the militants' demands and continued to proclaim Jesus Christ as Savior and said, "we will stand with Him until the last breath of our lives."
Dr. Mithlai endured several beatings because of his refusal to stop preaching. The pressure against him increased and the brutality worsened. At one point, his 15 year-old son was kidnapped by 15 to 20 people who circumcised him in a barbaric manner. As a result, the young man developed an infection, but eventually recovered.
The militants continued to threaten Dr. Mithlai and his family. They told him that what happened to his son was a warning and worse would follow if the family kept evangelizing.
Dr. Mithlai approached the police but they refused to listen, threatening to charge him instead.
Through these trials, his family continued to gather with other believers in their home, which enraged the militants. In September 2006, they attacked the house church. They beat many who were present and then kidnapped the doctor and his family.
Local police refused to respond to the kidnapping, which raised allegations about police support for the militants.
After the kidnapping, they killed the doctor's 15-year-old son and forced Dr. Mithlai and his wife to watch as they raped both daughters. They also cut off one breast of their 14-year-old daughter after she rebuked the militants. Then she was killed.
The militants left the two older children's bodies in a ditch along with a motorbike, doused the bodies with gasoline, and lit them on fire.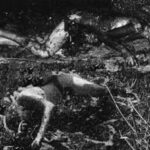 The police prepared a report describing the incident as an accident. The report stated the gas tank of the bike was open when the it careened into the ditch, and the young people's bodies were ignited by a spark.
A few days later, Dr. Mithlai's body was found in a river. A week later his wife's body was also recovered. His other two daughters have been missing since the incident.
Despite the persecution, the underground church they established and supported still gathers for worship and still ministers among nonbelievers. Those remaining request your prayers.