By Mark Ellis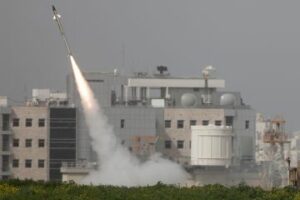 More than 1400 rockets blasted from the Gaza Strip last November targeted Jerusalem and Tel Aviv for the first time since the Gulf War. Despite Israel's Iron Dome defense system, a few rockets penetrated the shield, wreaking death, destruction and many wounded near impact.
In response, the Israeli government has quietly asked several large hospitals to expand their underground facilities to fortify themselves against future missile attacks.
"The government asked five of the most important hospitals in Israel to go underground," says Aharon Cholow, director for international resources at Assaf Harofeh Medical Center, located about 15 km. from Tel Aviv. "Hamas and Hezbollah have very sophisticated rockets that can reach Tel Aviv and practically every point in the country," he notes.
The hospital has devised a plan to turn two floors of their underground parking garage into an emergency medical center that will include 400 beds, two operating theaters, and a trauma center. "We will have a sophisticated ventilation system, so we can close it off completely from chemical or biological attacks," Cholow says.
He traveled through the U.S. recently, in efforts to raise $10.0 million for the project from Jewish and Christian supporters of the hospital. "I've been favored by many Christian friends that want to be involved and help in a tangible way," he notes.
"Last November, some missiles hit an apartment building near the hospital and by a miracle no one was killed," Cholow says.
As a result of the "Arab Spring," Israel faces increasingly hostile neighbors with rising Islamist majorities, a thought that unsettles Cholow. "If we have an attack from Hamas, Hezbollah, Al Queda in Syria, or Iran, Israel will be under very serious threat."
"It's part of our reality," he admits. "We must have a facility that can keep working and saving lives in the midst of emergency situations, even under missile attack. We don't want to be caught by surprise."