By Mark Ellis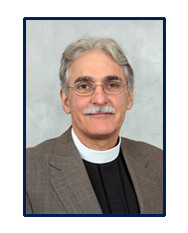 The White House announced a replacement for Pastor Lou Giglio, who pulled out of the inaugural ceremony after a controversy arose over his views on homosexuality.
The Reverend Dr. Luis León, who serves as Rector of St. John's Church was chosen as a replacement. Due to St. John's proximity to the White House, it is known as the "Church of the Presidents," and reserves Pew 54 for presidential visits.
St. John's describes itself as a "renewed church in a changing world…where all are accepted."
The Episcopal Church is known to have a more liberal view toward homosexuality. The first openly homosexual priest was ordained by the church in 1977. The first openly homosexual bishop, Gene Robinson, was elected in June 2003.[
Dr. Leon began his tenure at St. John's in 1995. His emphasis lies in building inner city parishes. He also teaches courses nationwide in parish building and stewardship and is often requested as a commencement speaker, according to the church's website.
Luis was baptized into the Episcopal Church in Guantánamo, Cuba. In 1961 he came to the United States as part of the "Peter Pan" flights out of Cuba, among thousands of children whose parents feared for their future.
He was 12 years old when he arrived in the U.S., and was supported by the Episcopal Church in Miami.
Luis attended the University of the South, graduating in 1971. He received a Masters in Divinity degree from the Virginia Theological Seminary in 1977 and in 1999 was awarded an honorary Doctor of Divinity degree from the University of the South, according to the church's website.
He is a member of the Board of Regents at the University of the South and was a founding member of both the Washington Interfaith Network and the Wilmington [Delaware] Interfaith Network.
In 2005 he gave the invocation at the inauguration of the President of the United States.

Luis is married to Lu Stanton León. They have two children, Emilia and Sofia. Lu is a professional writer, editor and consultant.