By Marie Curtis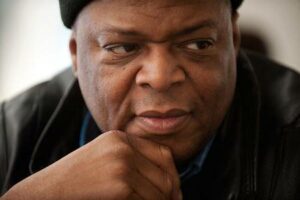 Spend some time with Bill Smith and you'll catch his vision for missions.
That's what happened to North Buffalo Community Church in New York, a congregation Smith planted in 1994 with his wife Adrian.
Attendance averages around 100, but the church is not limited by size. Smith has instilled an urgency among the members for reaching their community and the world for Christ. They have been on mission trips to Zambia, Suriname, Burkina Faso, India and Brazil.
"I am aging gracefully and quickly, so I would like God to use our church to build leaders who have the same passion that God has for missions," Smith said, envisioning a time "that once I'm off the scene, this idea of taking the Gospel to the whole world would just explode from our church."
Smith prays that his vision will spread to other African American churches and across racial barriers. Many people he's met overseas assume all missionaries are white. For Smith, that's a call for more people of color to move out of their places of comfort and respond.
"Most of the world looks like us," the pastor said. "The people are out there calling for us to be a part of this process of bringing the Good News to them. They've been waiting, God's been waiting and it's time to wait no more."
"Every time I've gone to an African nation or a place where there are African people, the people we minister to are shocked to know that there are African descendants who are missionaries," Smith added. "They always ask the question: 'Then where have you been?'
"Our hearts get broken because we keep facing this."
North Buffalo Community Church, partnering with the International Mission Board, has sent a five-member volunteer team on a weeklong vision trip to Salvador, Brazil. Although they fought intense heat and swatted bugs, they gained insight into the needs of the Quilombola, a people immersed in voodoo who are descendents of runaway slaves.
Being African American is an advantage in building relationships with the Quilombola, team member Marian King said, adding, "I think people are comfortable with people who look like them.
"We visited a mother, a mother of seven, who reminded me of my mother who was also a single mother raising seven children. That touched my heart," King said. "There was this little girl [one of the daughters]. She was close to the age I was when I accepted Christ into my life. I was able to share with her, and she accepted Christ."
Keith Jefferson, the IMB's African American missional church strategist and coordinator of the Brazil trip, wants to find more churches with a willingness to serve. Jefferson was a Southern Baptist missionary to the Quilombola for 16 years.
"There are great advantages for African Americans to be involved in missions," Jefferson said. "You have 53 countries in Africa. You have countries of color, like India. You have many other countries that have color, where African Americans would have an advantage to go in and share the Good News of Jesus Christ.
"I feel that we as African Americans are like a type of sleeping giant that is awakening. Although there are many good things that are happening through African American churches with missions, there are so many other things that need to take place. We don't have any more excuses."
Smith agreed saying, "Our small church gets to do big things because of the way God has built into us through this thing called missions.
"All the challenges, the things that people are afraid of … they quickly drop away once you decide to follow God. One of the things I know that people believe would be a hindrance to doing missions is finances, but it has always been our experience that if we put our minds to doing missions, then God always puts the finances in place for everyone who wants to go."
Smith's missions vision includes ministering close to home, with North Buffalo Community Church engaging, for example, in outreach to students from different cultures at the University of Buffalo.
"We are currently preparing two young men, one going back to Korea, one going back to Thailand," the pastor said. "We are helping them, mentoring them, getting them ready. I'd like to see God do something huge in Thailand because of what Ed is going to do and something huge in South Korea because of what Paul is going to do."
North Buffalo's small congregation gave more than $10,000 in 2011 and 2010 to the Lottie Moon Christmas Offering for International Missions and supports year-round missions giving.
They want to be an example for other African American churches to give generously, sacrificially and obediently.
"I would like to be a part of seeing God start a movement among our churches whereby we would join other ethnic groups … and we would do the work that God would have us to do, so that we could wrap this thing up," Smith said. "He would have given everybody the opportunity to come to faith in Him and then would call us to His Kingdom. Jesus would come, and God would be pleased."
Marie Curtis is an International Mission Board writer/editor.