He pioneered the spiritual talk format, was diagnosed with pancreatic cancer in July 2010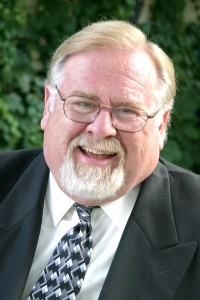 By Dan Wooding
Southern California's most beloved Christian broadcaster, Rich Buhler, died in an Orange County, California, hospital Monday evening, according to his son Keith. He was 65.
"Beloved friends and family, Rich is now face to face with Jesus. Last night (May 7th) at 10:30 p.m., in the hospital, our daddy completed his life's course and enters now into the rest of our Lord," Keith said.
A public memorial service  is planned for May 19 at Vineyard Christian Fellowship in Anaheim.
His death follows a long battle with pancreatic cancer. Recently, he had grown weaker and weaker.
In his last interview before he passed away, Rich told me, "For the past several weeks I've been battling one thing after another, mostly infections. I started on a new chemo regimen in February and that was pretty brutal. It took a lot of my energy away. Then I have been hospitalized three times in the past two months."
Buhler was diagnosed with pancreatic cancer in July 2010. He hosted his pioneering show "Talk From the Heart" on KBRT/740 AM in Costa Mesa, but did his final show Sept. 16, 2011, so he could focus on his continuing health issues, according to the Orange County Register.
His daughter Karin posted last weekend on www.CaringBridge.org that "the oncologist told Dad that he didn't recommend doing another round of chemo.
"We had a really special family time with Dad on Friday night (May 4), and then yesterday (Saturday) he went on morphine for the first time to help with abdominal pain."
Karin said that on Sunday "my sisters and I brought all of the grand-kids to visit Grandpa and that has been a special time. Even though Dad has been sleeping most of the day, he was able to wake for a few minutes to say 'hi' to the grand-kids which was wonderful."
Buhler was an ordained minister, pilot, and had a 40-years-plus career in broadcasting. He lived in Anaheim Hills, California, with his wife Dianne whom he loved to call "Lady Di".
Buhler and his wife's combined family included 10 children and 12 grandchildren.
Rich got started on the air at the age of 17 for a local FM station and after graduating from college was 'salivating' with the opportunity to get into news. He was part of the embryonic days of all-news at KFWB and later originated the design of a system in which stories were written in triplicate to streamline the rewriting process, according to the Orange County Register.
He had a powerful spiritual renewal in the mid-1970s that changed his direction to a career in ministry.
After Buhler became an ordained minister, in 1980 he was asked to help put together a competitive news department for Christian formatted KBRT." Later, he proposed a commercially aggressive, drive-time talk show and brought 'Talk From the Heart' on the air. It is credited with having introduced a new era in Christian Talk radio.
His daughter, Karise Buhler Buell, posted on Facebook, "Photo that I took of my dad speaking at the Anaheim Vineyard in Aug, 2010, the month after his cancer diagnosis. I love this picture; it sums up so much of what my dad was all about. I love you so much, daddy and already miss you, and can't wait till we see you and laugh with you again."
Shortly after Buhler was first diagnosed with pancreatic cancer, his friends put on a "Life Celebration" at the First Evangelical Free Church of Fullerton, California, which took place on October 28, 2010.
Among those who took part were Barry McGuire, Pat and Shirley Boone, Warren Duffy, Tim Berends, Hermano Pablo, myself, and Ralph Carmichael. Also sending in written or spoken tributes were Jim and Shirley Dobson, Cliff Barrows, Franklin Graham and Los Angeles radio-TV personality Stephanie Edwards.